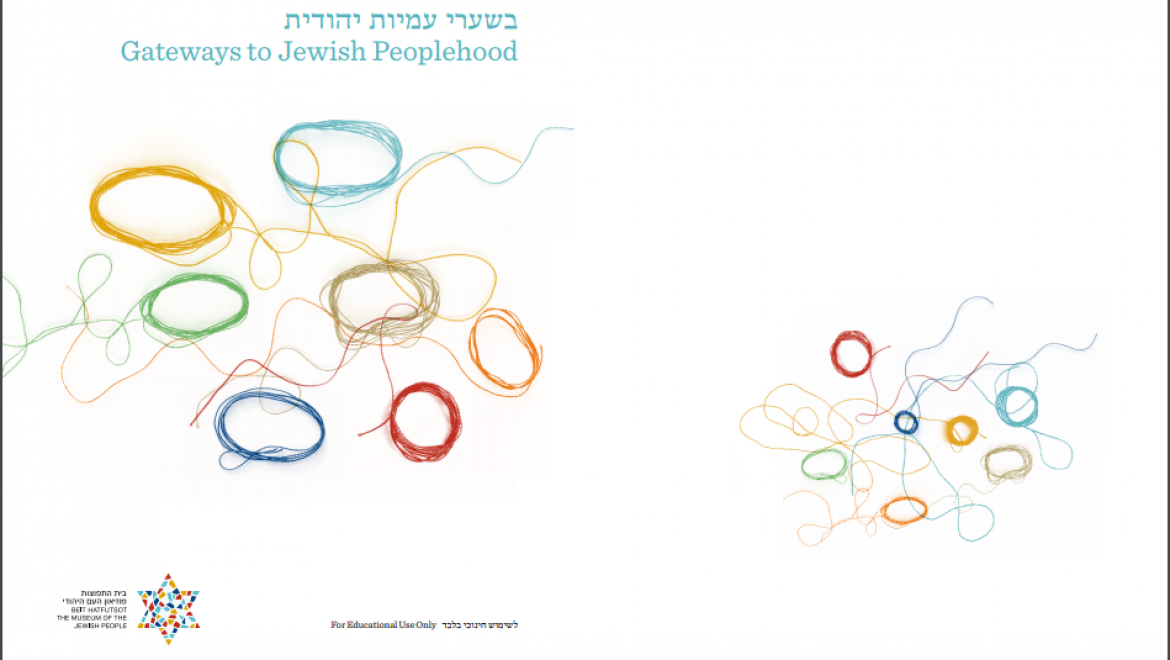 Published by the Diaspora Museum, this booklet, entitled Gateways to Jewish Peoplehood, explores the national nonphysical assets of the Jewish people, including Jewish creation and creativity throughout the ages, the world of Jewish values and Jewish spirituality, the nature of historical memory, the Hebrew language and of course, Israel: a land, a homeland, a State. As stated in the introduction:
In the following pages, we have collected reflective texts that may be used to examine each 'asset'. These are presented as "Gateways" – discussions openers, raising questions and encouraging contemplation. The booklet before you does not include guiding questions or tasks: we believe a meaningful educational process begins when a person asks a question relevant to them. We therefore encourage you to ask your participants to approach these texts with a question.

We invite you to enter through each gateway, wander through it's space and consider each your own, connect with the unique and ongoing story of the Jewish people and become partners in shaping our present-future.