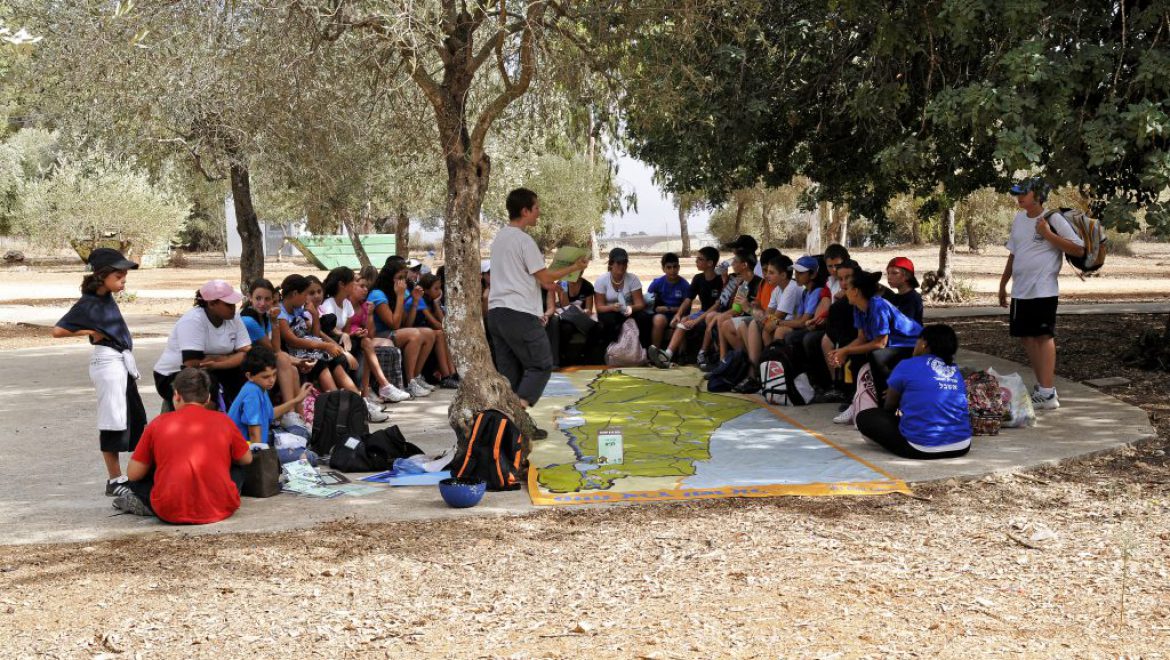 The Mobile Educational Unit enables KKL-JNF to bring activities to schools, community centers, youth movement centers, and KKL-JNF Field and Forest Education Centers throughout Israel.
The unit offers a variety of educational programs that create awareness about the environment, nature, history, and Zionism through engaging games, activity kits, and educational tools suitable for fun learning both indoors and outdoors.
Led by KKL-JNF guides, the activities focus on environmental topics, such as forestry, water, and sustainability, as well as national values, like community, heritage, and Zionist identity. Fully customizable based on the needs of the group, the unit can provide activites for groups of different sizes that last from just a few hours to several days. 
Program Goals:
To educate youth about KKL-JNF's work in Israel.
To strengthen the relationship between Israel's youth and nature.
To convey the values of ecological Zionism, sustainable environmental development, and Jewish heritage.
To expand KKL-JNF's activities to reach more places and populations in Israel, especially those without access to Israel's forests and nature.
Click here to coordinate an activity through the Overseas Education Department in Israel of our educational shlichim around the world
---
Filmed during Operation Protective Edge in 2014, the following video (04:04) shows how the Mobile Educational Unit brought fun and engaging activities to the children of southern Israel who were confined to bomb shelters during the conflict. These activities provided respite, comfort, and physical activity, while educating the children about Israel and the environment.
The following photographs show examples of some of the creative educational activities provided by the Mobile Educational Unit