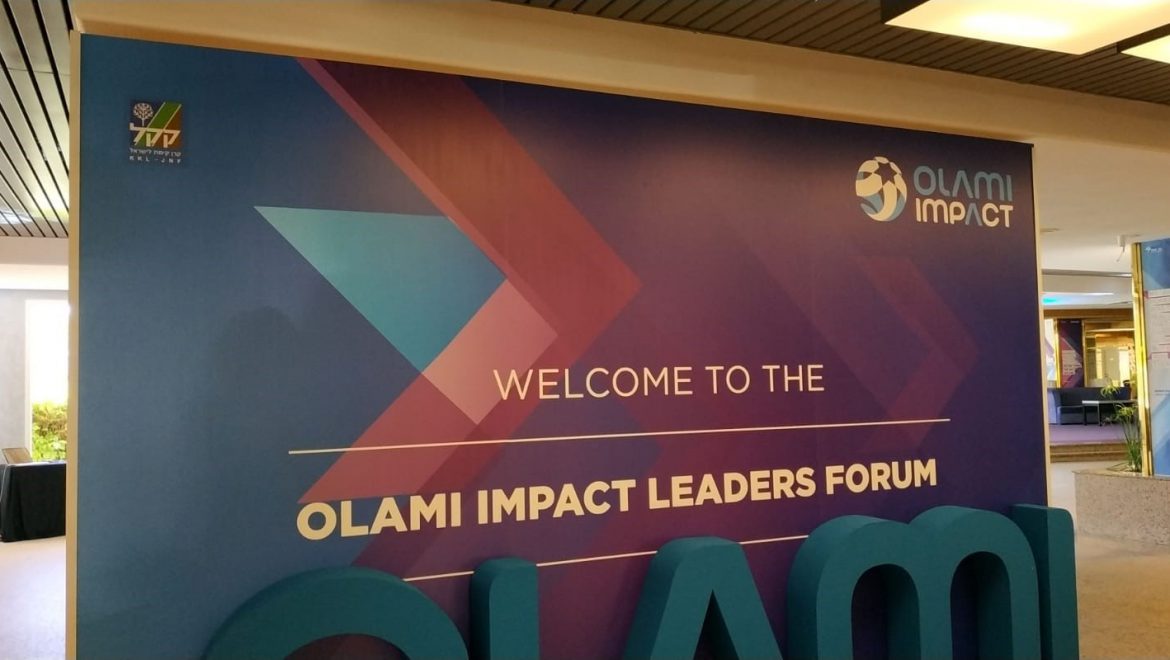 The KKL-JNF Education Division has partnered with Olami, a global community of organizations committed to inspiring young adults to achieve their Jewish greatness. Together, the organizations have created the Olami Ambassadors Program, which aims to cultivate leadership skills among Jewish students and strengthen educational Zionist activities on university campuses around the world.
---
Olami holds an annual global conference, the Olami Impact Leaders Forum, where hundreds of Jewish students from around the world come together to participate in Israel advocacy and Jewish leadership training. At the end of the conference, 80 ambassadors are selected to become representatives of KKL-JNF and Olami at universities around the world through the Olami Ambassador Program. They participate in an intensive training seminar aimed to strengthen their Jewish identity, Zionist values, historical knowledge, and connection with the Jewish people and the State of Israel.
In their work on campus, the Ambassadors will run educational programming connected to Israel and Zionism. KKL-JNF shlichim are in constant contact with the ambassadors to provide guidance and support wherever they are in the world. In the future, all ambassadors will be brought to Israel for a training seminar.
The following video shows highlights from the 2019 Olami Impact Leaders Forum, where 650 young leaders from 21 countries came together for a week of leadership training in Toledo, Spain. Participants explored Spain's vibrant Jewish history and met with esteemed Jewish leaders from around the world to discuss the most impactful way forward for their generation.