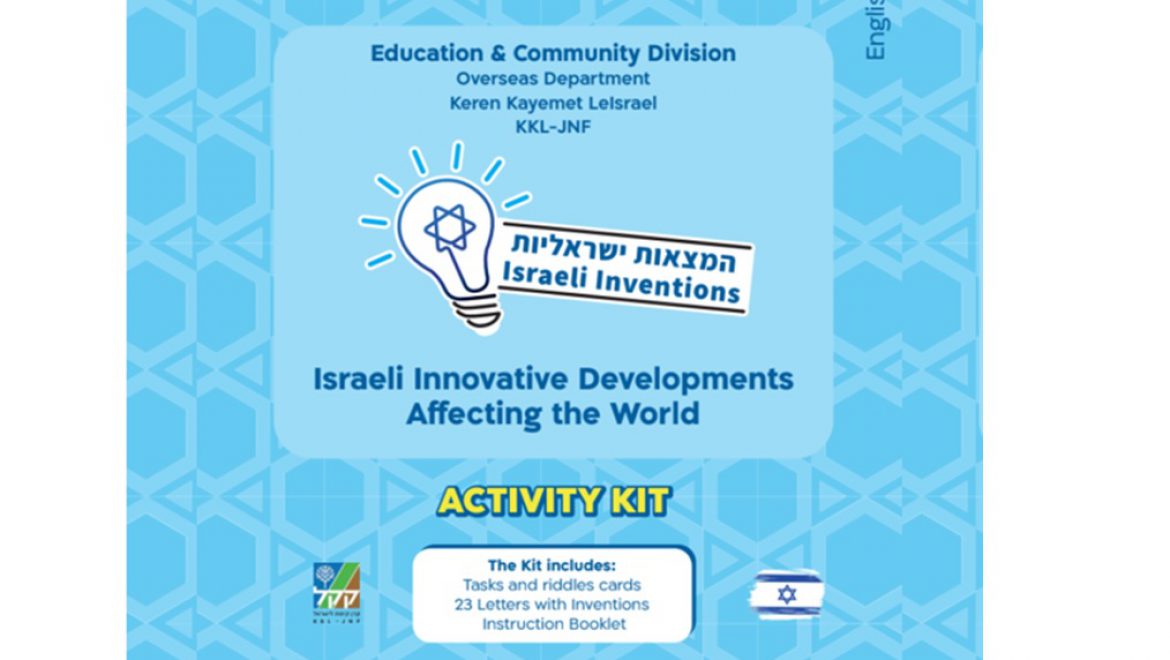 Created by the KKL-JNF for teenagers and adults, this 95 minute long activity will introduce participants to Israeli inventions, strengthen their connection to Israel through the world of Israeli innovation, and empower them to develop their own creative, entrepreneurial side. The activity kit includes a detailed program outline as well as all of the accompanying aids and resources, provided below. Click on the button to view and download.
The Overseas Education Department and the Education and Community Division of KKL-JNF are pleased to share our educational activity kits. Feel free to download and use these resources however you see fit. Good luck and enjoy! 
If you have any questions or feedback, contact Dovi Paritsky: dovip@kkl.org.il,  972-2 6583328
---
Program Outline
This program outline contains thorough instructions for the program moderator, including the aims of the activity, the required equipment, and a description of the three steps. It details how long each step should take and explains how and when to use all of the accompanying resources.
Assignments Cards & More
Each of these 24 cards contain an assignment, mission, or riddle about Israeli inventions. The participants are divided into groups of four, each of which is given the same mission.The groups compete to complete their assignments first. All of the answers are provided in the accompanying Answer Sheet. Some of the missions ask participants to get signatures from each other based on certain questions. The accompanying signature sheets are provided in Hebrew and English. 
Letters
After correctly completing a mission, each group is given a letter, designed with images and information about the various Israeli inventions discussed in the activity. The group that receives the most letters wins the game. The participants are given a minute and a half to unscramble the slogan comprised of the letters: ISRAEL – THE START UP NATION.
Information Booklet
This 6 page long document provides information about each of the Israeli inventions about which the group will learn during this activity.
Videos
Produced by the Israeli Ministry of Foreign Affairs, this humorous video (01:42) reveals how many Israeli inventions an average person benefits from in his daily life without even realizing it, from cherry tomatoes and flash drives to text messaging and collision avoidance technology.
This video (00:13) quickly flashes a picture of each of the Israeli inventions discussed in this activity.