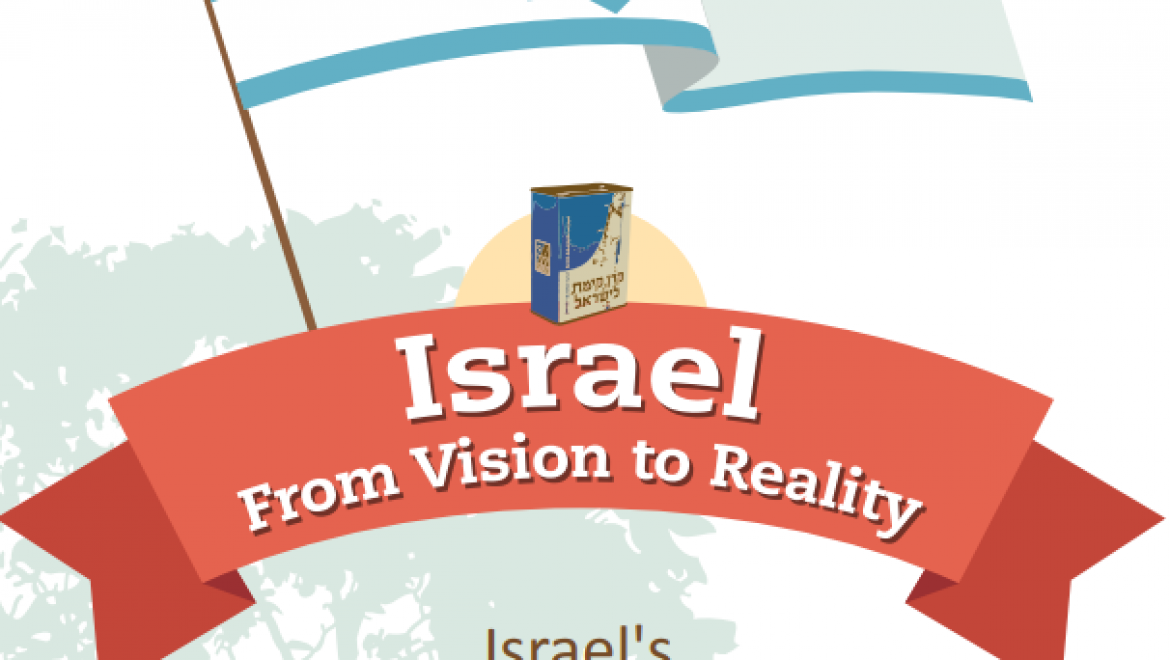 Created by the KKL-JNF Education and Youth Division for an audience of all ages, this 45-75 minute long experiential activity is designed to create an emotional connection to Israel, educate about the historical events that led to the establishment of the State, understand the role of JNF-KKL in the statehood process, and encourage personal Israel engagement. This activity kit includes an interactive slideshow presentation, along with a detailed instruction manual that contains a full Independence Day ceremony script, songs, videos, graphics, and tips for how to use these resources successfully. 
The Overseas Education Department and the Education and Community Division of KKL-JNF are pleased to share our educational activity kits. Feel free to download and use these resources however you see fit. Good luck and enjoy! 
If you have any questions or feedback, contact Dovi Paritsky: dovip@kkl.org.il,  972-2 6583328
---
Israel: From Vision to Reality (Presentation)
This presentation can only be run on a Windows platform. You can choose to download it as a zip file to open on your computer, or use online using Internet Explorer.
User Manual
This 12 page long booklet presents a recommended pageant structure and instructions for the optimal use of the above slideshow, including the accompanying songs, videos, and other educational resources.