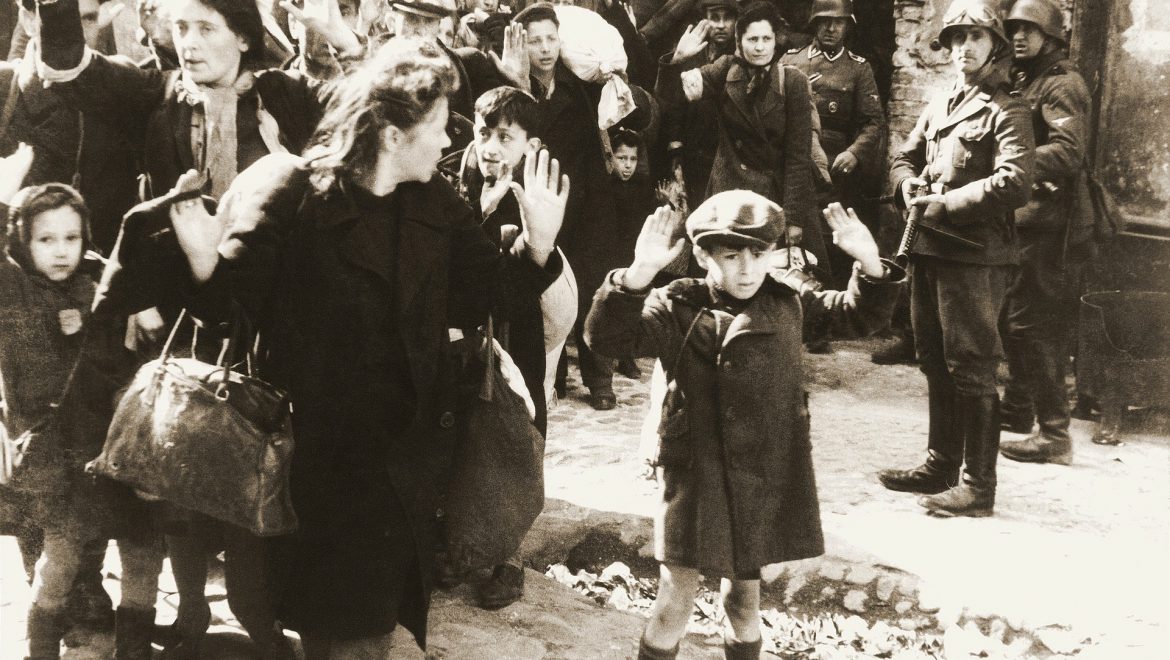 Itzhak Kazenelson (1886-1944) was a teacher, dramatist, and author of Hebrew and Yiddish Poetry. A pioneering maskil, he opened a secular Jewish school and a Hebrew theater group in Lodz. Katzenelson participated in the Warsaw Ghetto Uprising, but was ultimately murdered in Auschwitz on May 1,1944. Below is an excerpt from his most famous poem,"Song of the Murdered Jewish People," which expresses his lament and account of the tragic life in the Warsaw Ghetto. This version is translated from the original Yiddish by Noah H. Rosenbloom.
THE FIRST ONES
And it continued. Ten a day, ten thousand Jews a day.
That did not last very long. Soon they took fifteen thousand.
Warsaw' The City of Jews – the fenced-in, walled-in city,
Dwindled, expired, melted like snow before my eyes.
Warsaw, packed with Jews like a synagogue on Yom Kippur*, like a busy market place
Jews trading and worshiping, both happy and sad
Seeking their bread, praying to their God.
They crowded the walled-in, locked-in city.
You are deserted now, Warsaw, like a gloomy wasteland.
You are a cemetery now, more desolate than a graveyard.
Your streets are empty-not even a corpse can be found there.
Your houses are open, yet no one enters, no one leaves.
The first to perish were the children, abandoned orphans,
The world's best, the bleak earth's brightest.
These children from the orphanages might have been our comfort.
From these sad, mute, bleak faces our new dawn might have risen.
At the end of the winter of forty-two I was in such a place.
I saw children just brought in from the street. I hid in a corner
And saw a two-year-old girl in the lap of a teacher
Thin, deathly pale and with such grave eyes.
I watched the two-year-old grandmother,
The tiny Jewish girl, a hundred years old in her seriousness and grief.
What her grandmother could not dream she had seen in reality.
I wept and said to myself: Don't cry, grief disappears, seriousness remains.
Seriousness remains, seeps into the world, into life and affects it deeply.
Jewish seriousness sobers, awakens and opens blind eyes.
It is like a Torah*, a prophecy, a holy writ for the world.
Don't cry, don't … Eighty million criminals for one Jewish child's seriousness.