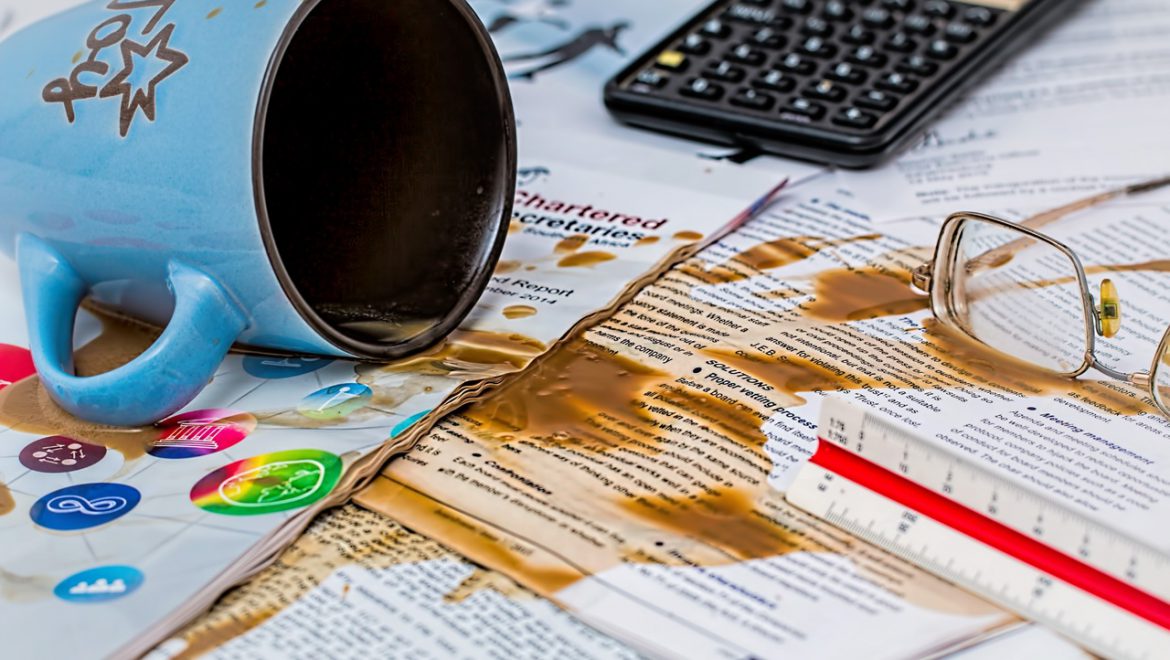 In this article from ISRAEL21c, Abigail Klein Leichman shows how the attitude of Israel's Start-Up industry toward failure contributes to its ultimate success. Interviews with some of Israel's most successful entrepreneurs reveal how they were able to grow from massive failures and how the acceptance of this fact has trickled down into the very fabric of the tech community. 
Failure: the surprising fuel in Israel's startup engine
Dov Moran, the Israeli responsible for DiskOnKey and DiskOnChip, poured millions into developing the world's smallest smartphone in 2007 – the same year Apple introduced iPhone and permanently reset the bar for phone size to "large."
Yet Moran considers this colossal flop as a positive turning point in his career.
"It made me stop being afraid of failure. When you don't fail, you fear it. Once it hits big, you are released," he told ISRAEL21c. "This freed me up to go wild with ideas."
Understandably, most entrepreneurs dread failure. The Israeli startup culture, however, spins failure as a helpful — maybe even necessary — building block to success.
"Every failure brings you to the next stage," says business development manager Efrat Judovits, 34, founder-CEO of InCeku, a white-label mobile wallet for hotels.
"I see my failures as points that provided me with the knowledge and experience to do what I do now. The only failure is not achieving your dreams," Judovits said at a recent meeting of F***up Nights Tel Aviv, part of a global movement whose motto is "Success is never final, failure is never fatal."
Learn to fail or fail to learn
The rising popularity of F***up Nights indicates that entrepreneurs everywhere are starting to grasp what Israelis have long understood.
"In general, Israelis are good at accepting failure, learning from it, seeing it as a natural part of life. It's one of the key ingredients to our success in business in general and entrepreneurship in particular," says "Happiness Professor" and serial entrepreneur Tal Ben-Shahar, who has taught at Harvard and IDC Herzliya and lectures worldwide.
He tells ISRAEL21c: "One of the mantras that I repeat to myself and my students is 'Learn to fail or fail to learn.'
"Successful people, whether in the arts, in business, or in sports recognize that there is no other way to improve, to learn — that failure is the other side of success," continues Ben-Shahar.
"No one likes to fail, but if we understand that it's part of the journey, then we're more willing to try, to risk, to explore. As a result, we're more likely to succeed."
Israeli serial entrepreneur Amir Orad, 41, has taken that lesson to heart.
"I'm a professional mistake maker," jokes Orad, who spent six years heading an IDF technological R&D unit and went on to leading roles in startups including Cyota (acquired by RSA), BillGuard (acquired by Prosper) and Actimize (acquired by NICE Systems). He's now CEO of Sisense, a big-data and analytics software company in New York and Tel Aviv.
"I'm a big believer that the only way to avoid mistakes is not making decisions. In some cultures and companies, you're not allowed to make mistakes. You get fired or try to hide or defend the mistake, and that's the worst because you won't learn from it," Orad tells ISRAEL21c. "You need to quickly acknowledge and embrace mistakes, learn from them and move on."
Orad speaks from experience.
"At Cyota, we built a new technology that we thought could solve security online by giving people credit cards that evaporate after one use. We did a survey and consumers loved it. We spent two years building the product and another year deploying it in the market, only to learn that people are too lazy to spend the 10 extra seconds to use it. This cost millions of dollars and three years of my life," Orad says.
"Because of the insight we gained from our mistake, we knew we had to balance security with convenience. We came up with a technology called 'risk-based authentication,' which basically means that when you log in from home to pay a bill you will not go through cumbersome security, but if you log in from Russia to move millions of dollars you'll get cumbersome security.
"Industry experts told us this was a stupid idea, and a Wharton MBA class we hired for their opinion also said it was a stupid idea. Yet we decided to try it and take the risk; worst-case scenario was it wouldn't succeed and we'd move on," continues Orad.
It succeeded big time. Millions of people use risk-based authentication millions of times a day on sites including Google and Facebook.
Ben Wiener, managing partner of micro-VC Jumpspeed Ventures in Jerusalem, relates that recently a startup founder seeking funding was embarrassed to tell him that her first venture had failed.
"I yelled, 'Great!'" recalls Wiener.
"As an investor, you try to pick winners," he tells ISRAEL21c. "So when you hear that someone already experienced failure, at the very least you know they're not likely to make those same mistakes on your nickel. It doesn't mean they failed as a person but that the particular venture failed, and that makes them a better founder going forward."